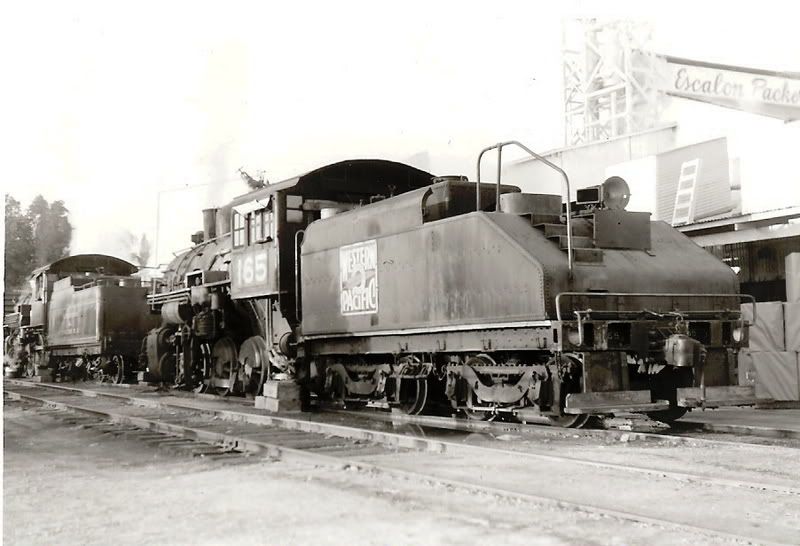 The above view taken by George Manley in 1959 shows the WP 165 and 94 in stationary boiler service at a cannery in Escalon, California. This is likely the last time the 165 was steamed. Note the main rods have been dropped to prevent the locomotive from inadvertantly trying to leave should the throttle or the drypipe develop a leak. The track adjancent to the locomotives was the mainline of the Tidewater Southern, a former electric interurban railway, then a subsidiary of the Western Pacific.
Another of George's photos shows the WP 94 providing steam to the cannery. If you look closely you can just make out the lettering on the tender which reads: "Watertown and Eastern R.R.". This fictious railroad name was applied for the engine's appearance in the 1960 Disney film
"Pollyanna".
Filming took place on the Southern Pacific's Napa Branch.
Thanks again to George Manley for allowing us to post these great photos! -JCA